The Patio at Antiques & Beyond
The Patio Center at Antiques & Beyond is the place to find everything you need to create a beautiful and inviting outdoor living space. Our carefully chosen collection of outdoor furniture and accessories features the same fine quality you've come to expect from our selected group of dealers.
Whether you're looking for vintage patio furniture, sculpture, or something else entirely, we have what you need to make your backyard dreams a reality. Our collection is where you'll find that conversation starter to add a bit of whimsy to outdoor events.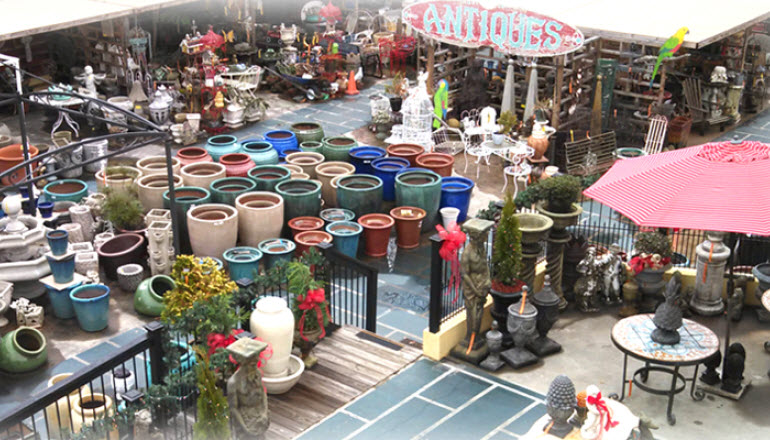 We cordially invite you to browse with us as you enjoy Atlanta's beautiful weather. Many items have an interesting story. Our experienced staff is always on hand to answer any questions you may have and help you find the perfect piece for your space.